DEC Judge Issues Ruling on Gas Storage along Seneca Lake

 

Finger Lakes Community Counting on Governor Cuomo to Make Right Decision

 

 

Albany, NY- Chief Administrative Law Judge ("ALJ") James McClymonds of the Department of Environmental Conservation ("DEC") has issued a long awaited ruling on the process to be followed for permitting a proposed Liquid Petroleum Gas ("LPG") storage facility along the shores of Seneca Lake.  In a 75-page document released late Friday, September 8, the ALJ ruled, with one exception, that no evidentiary hearing was required on the issues raised by the groups Gas Free Seneca, Finger Lakes Wine Business Coalition ("FLXWBC"), the Seneca Lake Communities, or Seneca Lake Pure Waters Association.  The ALJ held the record open on the question whether there were reasonable alternatives to the project, and asked the applicant to confirm whether it owned or had options on salt caverns within 30 miles of Seneca Lake (other than its property near Savona, NY).

Opponents of the project have pressed Governor Andrew Cuomo's DEC to deny the permit to a subsidiary of Houston-based Crestwood LLC, which seeks to store 88.2 million gallons of LPG in abandoned salt caverns on the Seneca Lake shoreline, garnering opposition from 32 municipalities representing 1.2 Million New York residents. From Rochester to Syracuse, from Geneva to Watkins Glen including 7 counties across the Finger Lakes Region, each community has opposed this bad idea on Seneca Lake.

"We wanted to wait to see what Crestwood had to say about alternate locations for the facility before we responded publicly about the news," said Yvonne Taylor, Vice President of Gas Free Seneca.  "In the two and a half years that have gone by since the ALJ presided over the Issues Conference, Crestwood has in fact opened a facility in Montgomery, NY, which they have advertised as 'sufficient to serve the entire northeast in the coldest winter.'  They've also received a permit to expand LPG storage in their Savona, NY, facility, making the Seneca Lake project completely unnecessary.  This would have been the perfect opportunity for Crestwood to be a responsible corporate citizen and gracefully bow out of an extremely unpopular project.  Instead, it simply responded that, other than the Savona facility, it neither owned nor had options on salt caverns within 30 miles of the project site.  We absolutely refuse to let this dirty and dangerous gas storage project destroy everything that the people of the Finger Lakes have worked so hard to build, and we will continue to fight this project every step of the way."

With continuing concerns about threats to public safety and the bucolic wine country, Gas Free Seneca and the Seneca Lake Communities expect to appeal to DEC Commissioner Basil Seggos. According to DEC rules, permits for the project cannot be granted until opponents have had this chance to appeal.  The Judge's order allows the opposing groups to respond to Crestwood's letter issued late last week, and appeal the Judge's overall ruling by October 20th.

"Frankly, we're thankful that the ALJ has finally issued a ruling," said President of Gas Free Seneca, Joseph Campbell. "The communities, families, and businesses of the Finger Lakes have fought hard and have waited long enough. Soon the ultimate decision will be in Governor Cuomo's hands.  We trust that, in light of his legacy to promote wine and tourism in the region and reduce the use of climate damaging fossil fuels, he will side with the people of the Finger Lakes, not a Texas gas corporation. Moreover, the integrity of the storage caverns are much more in doubt than the ALJ acknowledged, and the consequences of a breach could be catastrophic for the immediate and broader Seneca Lake communities and population. Any cavern breach or other major failure at the facility would irreparably impair the character of the Seneca Lake communities for years into the future. To top it all off, the safety of the project has not been approved by the State Geologist, as the law requires."

In response to this threat, the FLXWBC formed in 2014, representing more than 100 leading agriculture and tourism businesses responsible for over $4 billion of economic activity in the area. The Finger Lakes region attracts 4.5 million visitors each year to over 400 historic, natural, and cultural treasures, and area business leaders fear the region faces an existential threat from fracked gas infrastructure buildout on Seneca Lake. The Judge's decision comes on the heels of a Bi-Partisan effort led by U.S. Senator Kirsten Gillibrand to designate the Finger Lakes region as a National Heritage Area.

"The Finger Lakes is a national treasure, the only wine region in the world identifiable from space, and it should be preserved and protected, not sacrificed as a convenient dump for LPG," said FLXWBC Secretary, William Ouweleen. "We trust DEC Commissioner Seggos will deny the permit to avoid the potentially devastating impacts of this ill-conceived project, including its threat to Gov. Cuomo's economic development efforts."

For details & sources used in our ads CLICK HERE
Many of the problems of this project are outlined in our Dec. 7, 2016 Albany Press Conference.  You can watch it here, preceded by our 30 second PSA.

Please note the audio of the press conference starts at 11 seconds or so
We are a group of concerned citizens and business owners who have joined together to stop a proposed liquefied petroleum gas (LPG) industrial storage facility and a methane expansion facility, with plans to store methane, propane, and butane in unlined, depleted salt caverns that were never engineered to store anything, on the shores of Seneca Lake.  These projects present innumerable risks to our safety, our water , way of life, and our livelihoods. Please join us!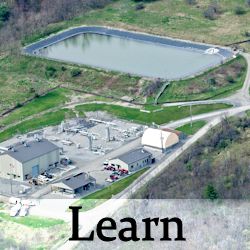 Crestwood, a Houston energy company, is trying to industrialize Seneca Lake and the Finger Lakes by proposing a massive project to store liquefied petroleum gases in unlined salt caverns under Seneca Lake.  This project presents geological problems, can affect Seneca Lake water quality, presents health risks, is a threat to our winery and tourist economy, as well as being an infrastructure project that could negatively impact climate change.
There are a lot of resources on this website. So look around.  Some suggestions:
Watch the January 2015 update on the Donate page
Watch portions of the Seneca in the Balance event on the Events page.  You can see noted professionals and business owners in the field of geology, health, tourism, agriculture, winery, biology and politics examine the problems of this project.
 For the latest. go to our Facebook page
Under Resources you'll find a lot of information including videos, expert testimony, articles,  and DEC documents
Look around and you'll find a lot of information here.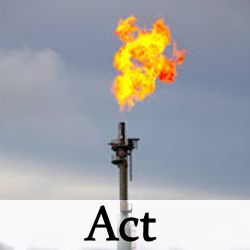 Write and call Governor Cuomo
Write and call your state Senator and Assemblyman
If you own a business, join our Business Coalition
Join our mailing list
Write letters to the editor
Talk to your colleagues and friends about this project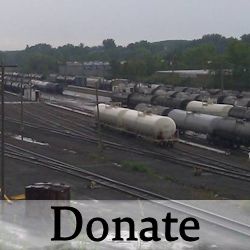 While Earthjustice is providing pro-bono legal work, your donation will go directly towards the costs of expert reports, affidavits and in some cases testimony that need to be prepared in our on-going legal battle to preserve Seneca Lake.  Our independent expert Geologist, Hydro-geologist, Risk Analyst, Noise Expert, Economist and  Community Character Expert are providing Governor Cuomo  and DEC Commissioner Basil Seggos with the research they need to build a case for denying permits to Crestwood. We expect the cumulative cost for these additional reports and testimony will be up to $130,000. Your donation will be used for this expert testimony either in the event of a full hearing, or an appeal. 
Please consider donating to support our work.
We will have donation information here soon.
---
Find the latest on our Facebook page: