Gas Free Seneca Seeks End of Gas Storage Expansion

Asks Federal and State Agencies to Deny Approval

NEW YORK – After learning that Arlington Storage Company LLC cannot find customers for additional fracked gas storage at Seneca Lake, Gas Free Seneca, represented by environmental law firm Earthjustice, sent letters to the two agencies with jurisdiction over the facility, asking for official disapproval of Arlington's proposed expansion. The grassroots group, representing more than 400 local businesses and thousands of residents, asked the Federal Energy Regulatory Commission ("FERC") to rescind a 2014 order approving the project.  Gas Free Seneca also asked the New York State Department of Environmental Conservation ("DEC") for immediate denial of an application filed in 2010 for an Underground Storage Modification Permit.

Earlier this month, Arlington admitted:

"Despite its best efforts, Arlington has not been successful in securing long-term contractual commitments from customers that would support completion of the Gallery 2 Expansion Project… Accordingly, Arlington has discontinued efforts to complete the Gallery 2 Expansion Project."

"Arlington's admission confirms that there is no need for the Gallery 2 Expansion Project and no grounds for authorizing its construction," said Earthjustice attorney Deborah Goldberg on behalf of Gas Free Seneca.  "FERC therefore should rescind its 2014 order approving the project, and DEC should issue an immediate denial of the 2010 permit application."

"The people of the region have fought for years to protect Seneca Lake and the Finger Lakes community from unwanted industrialization," said Yvonne Taylor, Vice President of Gas Free Seneca.  "FERC and DEC must take formal action to ensure that the gas storage expansion project no longer poses a threat to our tranquil beauty, clean air, and fresh water."

"We have won this battle, but the war is not over," said Joseph Campbell, President of Gas Free Seneca. "A separate application to store liquid petroleum gas in nearby underground salt caverns is pending before DEC.  If that application is not withdrawn, we will continue to fight."

For details & sources used in our ads CLICK HERE
Many of the problems of this project are outlined in our Dec. 7, 2016 Albany Press Conference.  You can watch it here, preceded by our 30 second PSA.

Please note the audio of the press conference starts at 11 seconds or so
We are a group of concerned citizens and business owners who have joined together to stop a proposed liquefied petroleum gas (LPG) industrial storage facility and a methane expansion facility, with plans to store methane, propane, and butane in unlined, depleted salt caverns that were never engineered to store anything, on the shores of Seneca Lake.  These projects present innumerable risks to our safety, our water , way of life, and our livelihoods. Please join us!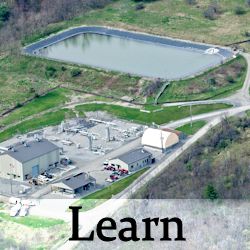 Crestwood, a Houston energy company, is trying to industrialize Seneca Lake and the Finger Lakes by proposing a massive project to store liquefied petroleum gases in unlined salt caverns under Seneca Lake.  This project presents geological problems, can affect Seneca Lake water quality, presents health risks, is a threat to our winery and tourist economy, as well as being an infrastructure project that could negatively impact climate change.
There are a lot of resources on this website. So look around.  Some suggestions:
Watch the January 2015 update on the Donate page
Watch portions of the Seneca in the Balance event on the Events page.  You can see noted professionals and business owners in the field of geology, health, tourism, agriculture, winery, biology and politics examine the problems of this project.
 For the latest. go to our Facebook page
Under Resources you'll find a lot of information including videos, expert testimony, articles,  and DEC documents
Look around and you'll find a lot of information here.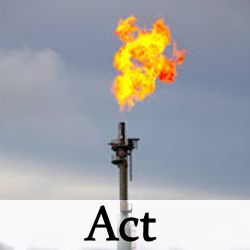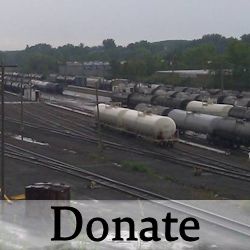 While Earthjustice is providing pro-bono legal work, your donation will go directly towards the costs of expert reports, affidavits and in some cases testimony that need to be prepared in our on-going legal battle to preserve Seneca Lake.  Our independent expert Geologist, Hydro-geologist, Risk Analyst, Noise Expert, Economist and  Community Character Expert are providing Governor Cuomo with the research he needs to build a case for denying permits to Crestwood. We expect the cumulative cost for these additional reports and testimony will be up to $130,000. Your donation will be used for this expert testimony either in the event of a full hearing, or an appeal. 
Please consider donating to support our work.
You can donate online or you can send us a check.  Information is on the donate page
---
Find the latest on our Facebook page: