Gas Free Seneca Business Coalition
Gas Free Seneca is a pro-business, pro-economic coalition supporting the developing tourist industry around Seneca Lake.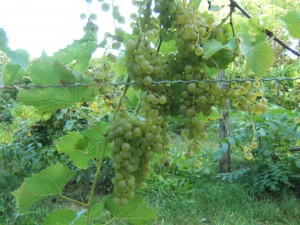 To join the business coalition please email gasfreeseneca@gmail.com
Abelson Law Office
Acorn Designs
Aligned Business Concepts
Amazing Grace Bed & Breakfast
Ann Cain Crusade, R.N., M.S., L. Ac
Admiral Peabody's Lakeside Lodging
Atwater Vineyards
Bagley's Winery
Barry Family Vineyards
Bear Meadow Folk Instruments
Billsboro Winery
The Black Sheep Inn
Bloomer Creek Vineyard
Bob and June's Organic Coffee
Bostwick House B&B
'Bout Time B&B
Bumble & Co. B&B
Captain Bill's
Cash and Caring Auction Services
Catherine Cottages
Cayuga Morning Star Bed and Breakfast
Caywood Vineyards
Cherry Orchard B&B
Cindy Lane-Newcomb; Raven's Landing
Compost International
Cortland Beer Company, LLC
Cotton Club at the Windmill
Cowlick Farms
Creekside Cafe
Crestwood Pools, Inc
Jeremy Crytzer, Cabinet Maker
Cummins Nursery
Curry Creek Vineyards
Damiani Wine Cellars
Dan Rapaport Consulting
Reagan's Canoe and Kayak Livery
Dano's Heuriger
Daphne's Delights
Deep Lake Industries
Derek's Diner
DS Hoffman, Luthier
Dundee Scottish Festival of the Finger Lakes
Eagle Crest Vineyards
Echoes of the Glen B&B
Edible Finger Lakes
Emery Vineyards
Eminence Road Farm Winery
Farm Kind
Farmer Ground Flour
Fingerlakes Angling Zone Guide Service
Finger Lakes Distilling
Finger Lakes Florist
Finger Lakes Mill Creek Cabins
Finger Lakes Water Fall Resort
Finger Lakes Website Services
Fox Pond Products
Fox Run Vineyards
Fox Trot Stables
Frog Hollow Marina
Gentle Giants B&B
Ginger Cat B&B
Glen Mountain Market
Glendale Farms
Glenhaven Farm Winery
Glenora Wine Cellars
Global Taco
Golden Knight Inn
Good Karma Candles
Good Groceries
Good Life Farm
Good to Go! Market
GRACES
Greensprings Natural Cemetery
Greenstar Coop
Grist Mill Cafe
Gryphon Construction
Harvest Cafe
Hayward House B&B
Hazelnut Kitchen
Hazlitt Winery
Heart & Hands Wine Company
Heavily Brewing Company
Hector Wine Co.
Hermann J. Wiemer Vineyard
Heron Hill Winery
Hunt Country Vineyards
Ileen Kaplan Piano Service
Indian Creek Farm
Interludes
International Climbing Machines
Irish Carpentry
Italy Hill Produce
J & D Landscape Construction
JR Dill Winery
Kali Herbs
Keep in Touch Therapeutic Massage
King's Garden Vineyards
Kirton's Farm Market
Knapp Winery
Kurtz Construction
Lakehouse B&B
Lakeside Refrigeration Service
Lamoreaux Landing Wine Cellars
Larson Publications
Lawrence Reverby – Attorney at Law
Leaf Kitchen Restaurant
Leidenfrost Vineyards
Magnolia Place B&B
Main Street Bike Shop
Marmalade Cat B&B
Medleys Cafe
Muddy Fingers Farm
Natural Health Family Chiropractic
Nautical Nights B&B
Newell Farm
Northeast Organic Farming Association of NY, Inc. (NOFA-NY)
Odessa Coffee Depot
O'Shaughnessy Antiques and Fine Arts Gallery
Old Fashioned Flowers from Fernville Farm
Linda Parks, CPA and Financial Advisor
Pine Tree Farms
Pioneer Printing
Pompous Ass Winery
Preliminaires Chocolat
Quality Wine Tours
Rasta Ranch Vineyards
Reality Realty
Red Jacket Orchards
Red Newt Cellars
Regional Access
Relax Inn
Renovus Energy, Inc.
Rising Sun Reiki
Rooster Fish Brewing
Rustic Log Cabins
Salubrious Farms
Sapsquatch Pure Maple Products
Sawmill Creek Vineyards
Schank Companies
Seneca BioEnergy
Seneca Chief Guide Services
Seneca Harbor Station
Seneca Harbor Wine Center
Seneca Lake General Store
Seneca Lodge
Seneca Lodge Craft Brewing
Seneca Lodge Lake House
Seneca Physical Therapy of the Finger Lakes, PC
Seneca Sailing Adventures
Seneca Springs Resort
Shalestone Vineyards
Shaw Vineyards
Sheldrake Point Vineyards
Silver Springs Winery
Silver Thread Vineyards
Skyland Gallery
Skyland Guest House
Standing Stone Vineyards
Stone Cat Cafe
Stone Pillow Pottery
Summit to Stream Adventures
Sunrise Landing B&B
Sunset on Seneca B&B
Suzanne Fine Regional Cuisine
Sweet Chariot Livery
Sweet Mother Nature
The Pearl of Seneca Lake
The Soap Garden
The Spirited Raven at Thee Amish Market
The Water Cottage
Thomas Merrill Professional Land Surveyor
Three Swallows Farm
Three Tree Inn B&B
Thyme Stands Still Fruit and Vegetables
Tree Gate Farm
Two Goats Brewing
Upstate Energy Solutions
Walczak Signs
Watkins Glen Massage
Watkins Glen Wine and Spirits
Wide Awake Bakery
Wild Flower Cafe
Wolftree Farm